>
゚
)##)
彡
>
゜
)))
彡
<º))))>< <
・
)))><<
Just keep swimming swimming swimming
>
゜
))))
彡
<
゜
)))
彡
<
・
)))><< >°))
彡
From Hiroshima we took an early Shikansen to Osaka, it took less than 3 hours. By the way we never reserved our seats for the Shikansen. I was told that it's better to reserve seats in advance to be sure you have a seat. But we were too lazy for it xD Fortunately it was absolutely no problem since there are always 3 to 5 wagons free for non reserved seats and we always had enough space :)
First we checked in in the Hostel Toyo, were we stayed two nights. It was really homey and the stuff was friendly too. Cheap, clean and good situated.
Later we went to the Kaiyukan Aquarium which is near the sea. I'm not the biggest fan of zoos and stuff like that were animals are locked, but we don't have aquariums like that in Switzerland so we thought why not give it a look. In the end the trip was very funny.
Next to the entrance xD . ><(((.______)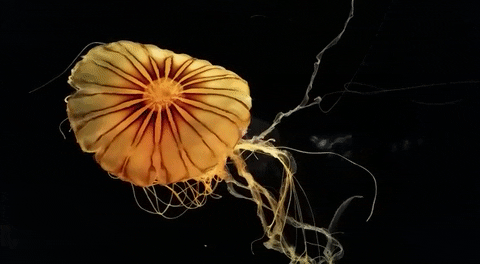 (:。)ミ (:。)ミ (:。)ミ (:。)ミ (:。)ミ (:。)ミ (:。)ミ (:。)ミ
the jellyfishes were hypnotising!
(V) (;,,,;) (V)
well Mr. Crab where is Spongebob?
Let's go fishing with us!
(;`ー´)o/ ̄ ̄ ̄~>°)))彡
The aquarium was kinda big and I think the animals had quite some space to live (at least most of them), compared to other countries I visited and went to animals "attractions".
I loved the diversity of jellyfish! :OO
We were laughing so hard because of this fish xD His face, I bet this could be the background for many memes for 9gag!
In the evening we went eating in town in a nice restaurant were we could fry our food by our selves. It was very delicious!
So that was our first day in Osaka. Next day we went to Universal Studios! Stay tuned
∑(; ̄(エ) ̄)o/ ̄ ̄ ̄ ̄ ̄ ̄~ ゞ●)))彡